Whisky distillery Macallan has retained its previous title of the world's most expensive whisky after establishing a new record at Sotheby's auction this Saturday, November 18, 2023.  The distillery placed a 1926 rare whisky below the hammer winning an amazing $2.7 million.
On November 18, 2023, Macallan auctioned one of its oldest whiskies. The expression matured for almost sixty years in dark oak sherry casks before becoming one of just 40 bottles released in 1986. There is a lot more to whisky than meets the eye.
In a press note by Sotheby's, the design and labels for whiskies from the 1926 casks were unique.  Most, however, did not carry labels except for 14 which were designed by pop artist Sir Peter Blake. These bottles bore the Fine and Rare labels seen on the auctioned bottle.
The History of Macallan Record Breaking Auctions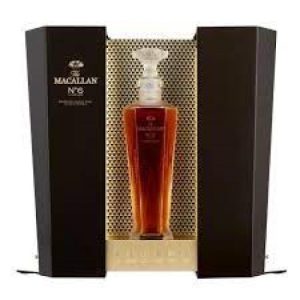 From the early 1900s, the Macallan distillery has been a pacesetter establishing standards and industry records. Known as the Adami 1926, the whisky has set and broken three previous records. The current reigning records were established between 2018 and 2019.
During that time frame, three bottles of the Adami 1926 were auctioned.  All setting new records and two of the whiskies breaking them. In 2018, the 1926 Macallan Valerio Adami 60 year old set a new record under the hammer for $1.1 million.
A year later, in 2019, another bottle from the Macallan Adami 1926, broke the record established by the Valero Adami 60 year old.  The expression closed under the hammer for $1.86 million. Even though another bottle was auctioned in 2020, it fell short of breaking the record.
In a note to the press, the head of whisky at Sotheby's Jonny Fowle said: "I tasted a tiny drop – a tiny drop – of this. It's very rich, it's got a lot of dried fruit as you would expect, a lot of spice, a lot of wood. It's not a whisky to take lightly. It's a rich, rich dram, but it is incredible,"