The Scotch Malt Whisky Society has acquired new financing from Ferovinum using whisky casks as its collateral.  The SMWS secured the loan to its whisky-producing arm, Artisanal Spirits Company.
The founder Scotch Malt Whisky Society has agreed to a £15 million financing deal through Ferovinum. The partnership will extend the Artisanal Spirits Company's productive capabilities to develop its business via branding of its cask spirit asset base.
Ferovinum has extended £2.6m in cash to ASC as part of the initial agreement, through a cask spirit parcel valuation of £3.8m at 70% loan to value, for a maximum period of two years with the same headline interest rate as its existing RBS facility.
Benefits of Ferovinum Financing to Whisky Distilleries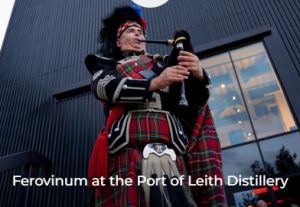 Using the Ferovinum platform, ASC can convert maturing stock into a just-in-time asset at a truer market valuation, giving the group more financial headroom and a bigger financial pool from which to draw, as opposed to increasing debt.
Andrew Dane, CEO of the Artisanal Spirits Company, said: "This is an exciting development giving the group further financial flexibility without increasing gross debt whilst demonstrating the value of the group's assets.
"ASC has two value streams: the core trading business and its inventory where the value of our spirit casks has been proven by Ferovinum extending capital at retail valuations underpinning the worth of our inventory, providing financial flexibility and giving us further confidence in the company's investment strategy and asset base."
The Artisanal Spirits Company (ASC) is based in Edinburgh and owns the Scotch Malt Whisky Society (SMWS), which currently has over 38,000 paying subscribers worldwide.  The organization was established in 1983.
The Ferovinum platform provides inventory financing structures for wine & spirit producers, distributors, and retailers. This type of loan was previously available only to large commodity producers. ‍
Historically, the finance industry has not been able to lend to the wine & spirits sector. Ferovinum gives the sector access to capital that has been encumbered by inventory, allowing it to grow and prosper.