Two world-renowned whisky distilleries have set out to make whisky for the king of England. How do you select a flavor unique to the king and what will it be like?  Royal leader King Charles III is celebrating his 75th birthday and the Cotswolds Distillery has collaborated with Highgrove to honor him.  The whisky makers will create a limited edition expression worthy of the king.
Known as The King's Birthday Vatting, this single malt is distilled at the Cotswolds Distillery from heritage Plumage Archer barley grown at Highgrove Estate in Gloucestershire, England. As part of the tribute to the King's 75th birthday on 14 November 2023, the Cotswolds Distillery bottled the casks exclusively for his 75th birthday. The casks were filled in May 2017.
What Flavor Is Used in Making Whisky for the King?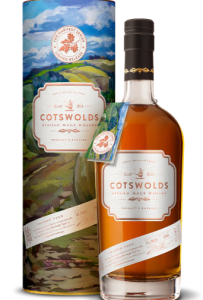 So, how does the king's whisky get its flavor? A rich flavor profile is created from the cask aging, with notes of red fruits and nutmeg. The finish lingers with spice and dark chocolate.  King Charles III could not have been more delighted, and so are those making whisky for the king.
All proceeds will benefit The King's Foundation.
In addition, Highgrove Gardens, one of the foundation's major initiatives, is opened to the public as a result of these funds. The foundation carries out charitable education and training initiatives, including furniture-making, fashion, textiles, and craft skills.
Scott Simpson, head of group retail for The King's Foundation, said:
"We are delighted to announce the release of the Highgrove King's Birthday Single Malt Whisky. We are pleased to be working with a local distillery based in the Cotswolds that has created this special edition whisky using barley grown at the Highgrove Estate.
"As with all sales of Highgrove products, garden tours, and events, proceeds will be used to enable the life and work of The King's Foundation, including its range of inspiring education and training programs."