French distillery Glenmorangie has created a new whisky based on the culture of Tokyo.  The whisky was recently released and presented in an enterprising ceremony in London.
The whisky was unveiled At an event in Shoreditch, London, this evening.  The opening recommended retail price of the spirit is £76 per bottle. It will be exclusively available from Selfridges from October 1 to 15, and then from October 16 at whisky specialists and the distiller's website.
Special Edition: A Tale of Tokyo
According to the website, the special edition is called  A Tale of Tokyo, The project is being directed by master blender Dr. Bill Lumsden. The spirit was matured in rare Japanese Mizunara casks.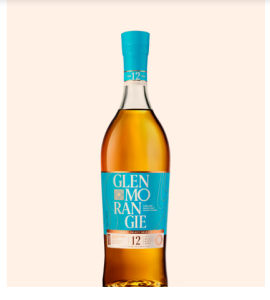 Akira Yamaguchi, a leading Japanese artist, has collaborated with the company to design the label. The artist contrasts the landmarks and characteristics of Tokyo with those of the Tain-based distillery. The producer is owned by French luxury goods company LVMH.
Dr. Lumsden is the director of whisky creation at the Glenmorangie Company. When questioned about the project, he said:
"I'm lucky to have traveled widely over the years sharing Glenmorangie around the world whilst also gathering new inspiration for whisky creations, and Tokyo has always been one of my favorite places. I'm fascinated by the contradictions between its bustling streets and tranquil gardens, ancient and modern buildings, its many sensory experiences, and its culture.
"I partly matured a proportion of Glenmorangie spirit in rare Japanese Mizunara oak casks, which I've been curious to experiment with for some time. The influence of this wood is incredibly complex and unusual; it required balance and softening with Glenmorangie matured in bourbon and sherry casks, and the result is a dram as full of delicious sensory contrasts as a trip to Tokyo."
The Glenmorangie Company is owned by Moët Hennessy-Louis Vuitton (LVMH). It comprises two renowned whisky brands:  Glenmorangie Highland Single Malt Scotch Whisky and Ardbeg Islay Single Malt Scotch Whisky.