Scotch Whisky Association Appoints Sarah McCormick as Legal Counsel
As the Scotch Whisky Association continues to expand its legal prowess, the latest appointment may give it resolute direction. The whisky body added Sarah McCormick to its defense portfolio as it faces a busy new year.
The expansion has followed suit in the association's rapid growth this year.  The SWA now boasts a legal made up of six lawyers and two paralegals. This year, in Singapore, the SWA legal team was honored as the best Not-For-Profit Organization Team of the Year at the World Trademark Review Awards.
Sarah McCormick Credentials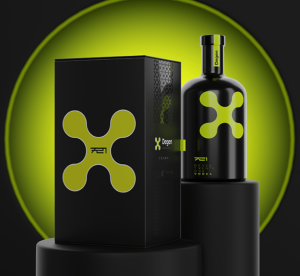 Notably, Ms McCormick joins SWA with prior experience at Brodies LLP and has attained fame and popularity during her tenure with Dentons UK and Middle East LLP.
Alan Park, director of legal affairs for the Scotch Whisky Association said: "We're delighted that Sarah has joined us. Her dedication and experience will enhance our work to protect Scotch Whisky's intellectual property.
"At any one time we have over one hundred investigations underway into fake whiskies around the world, and Sarah's contribution will help us meet the global challenges we face."
Ms McCormick said: "I'm delighted to have joined such a talented team. The SWA has a well-deserved reputation for vigorously defending the interests of the Scotch Whisky industry both at home and abroad and I look forward to contributing to that important work."
The SWA is made of whisky distilleries, dispensers, distributors, and enthusiasts. The body is non-profit in its definition and was created to provide additional security for whisky brands and consumers. The group has a plethora that represents the industry both in experience and technical professionalism.
Earlier this year, some organizations and factions of the whisky industry, voiced their objection to its existence. With plans that look to eliminate unscrupulous cask investments and other schemes, the SWA poses a growing threat to these groups.