The news spurned by the media highlighting the launch of the Cask Whisky Association seems to have ruffled some feathers. Whisky traders are responding negatively to the association's premise of protecting consumers from unscrupulous traders.
Early this month, on September 21, the CWA was formed by whisky enthusiasts comprising experts from all levels of the community. The organization will be run by two boards and boasts an uphill agenda of legitimizing an industry of high value.
However, whisky traders are upset about some aspects of the CWA and its purpose. One such concern laments the absence of more Scottish presence within the governing body. Traders noted that there was an established machine that regulated cask investments and evaluation, and mostly Scottish.
Whisky Traders Are Jittery
In 2022, the FBI dismantled a large cask investment fraud that involved many Scottish blenders and traders.  The same incident which cost great losses to investors, was one of the reasons that led to the CWA formation.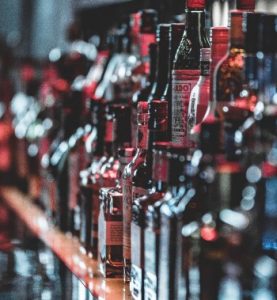 Another interesting point highlighted by the whisky trading community is the lack of authority to enforce its ideals.  This may hold some truth and point to some of the major challenges that the CWA faces. One trader told the Spirit Business that they would seek assistance from the local MPs before the CWA concretes political support.
This leads to the question of why is the community so jittery. What do they have to lose? The answers do not hang well with the whisky traders. Consumer protection should be a focus that hits common ground. Or have they forgotten the Island schemes that left townsfolk without recourse?
The CWA has the potential to edify the value of cask trading. Just as the US government moved to regulations in the early 1900s,  will the UK be forced to protect its citizens?  One might never know, but without a regulating body, whisky cask investments will remain a big risk to investors.