Virginia Distillery Company has added a new expression to its Courage & Conviction line of whiskeys. The company recently announced the launch of its Double Cask Reserve.
The new whiskey boasts a natural blending of spirits that were matured for at least five years in two different cask sets. The first expression was aged in first-fill bourbon casks while the other was carefully matured in STR European red wine Cuvée casks.
At the end of the aging process, the flavors were mixed together over time. This gradual blending removed the need for additives or strength filtering. The announced flavor taste notes reveal "bright citrus, apricot, and butterscotch. With every sip, tart cherry mingles with milk chocolate on the palate and finishes with a soft and lingering ginger spice."
History of Virginia Distillery Company
Gareth H. Moore who is CEO at Virginia Distillery Company, released a statement on the company's website. It read: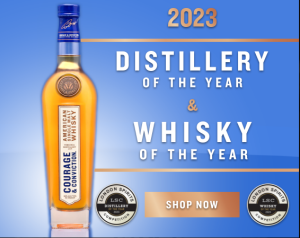 "We couldn't be more excited to share with the world the latest addition to our Courage & Conviction line: a vibrant whisky that fits beautifully within our collectionWith this release, we feel we've set a new standard for American Whiskey – a category that is soon to be officially recognized by the TTB."
Earlier this year, the TTB started lobbying for a protective license for the American Whiskey brand. The project is similar to the UK's ambitious program which came into effect this year. However, the year is entering its last quarter with no updates from the regulating body.
Virginia Distillery Company was founded in 2011 by Dr. George G. Moore. The company has continued the work of its late founder, with many awards and collections to prove it. The company won the prestigious awards this year of  "Whisky of the Year' and 'Distillery of the Year'.
Virginia is home to over 60 distilleries, making it one of the largest whisky producers in the US.